Analisis de mecanismos alternos de coordinacion de la operacion en los puertos fronterizos entre Mexico y Estados Unidos.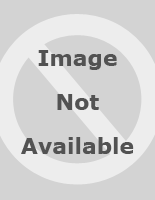 Details:
NTL Classification:

NTL-FREIGHT-FREIGHT ; NTL-HIGHWAY/ROAD TRANSPORTATION-HIGHWAY/ROAD TRANSPORTATION ; NTL-OPERATIONS AND TRAFFIC CONTROLS-Traffic Flow ; NTL-PLANNING AND POLICY-PLANNING AND POLICY ;

Abstract:

Identificar los problemas de coordinación Intersectoriales entre dependencias públicas de México, los problemas originados por la falta de Coordinación Binacional en los Puertos Fronterizos y los costos que se derivan de estos problemas. Desarrollar un sistema general de coordinación entre México y Estados Unidos para procesar los movimientos de personas y mercancías que cruzan por los puertos fronterizos comerciales de la frontera norte.
Supporting Files:

No Additional Files
Version 3.15