Literature review and desk scan : task 2 of preparing a possible Oregon road map for connected vehicle/cooperative systems deployment scenarios.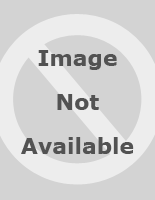 Details:
Publication/ Report Number:

Abstract:

The goal of this project was to lay the groundwork for Oregon to be prepared to lead in the

implementation of a connected vehicle/cooperative systems transportation portfolio, and/or to avoid being caught by

surprise as developments in this area evolve quickly. The project assessed ODOT's internal mechanisms for addressing

connected vehicle/cooperative systems, scanned, reviewed and assessed the technical maturity of potential connected

vehicle/cooperative system applications, developed preliminary goals, linked to prospective connected vehicle/cooperative

systems applications, and refined/ranked/prioritized those that fit with potential ODOT role in advancing/leading these

initiatives. The project identified opportunities for linking ODOT's current programs with national and international

connected vehicle/cooperative system research, testing and deployment initiatives, and recommended a final shared vision

and "road map" for Oregon's priority connected vehicle/cooperative system applications. This volume contains a literature

review and annotated bibliography regarding policy and technical questions about the potential for introducing automated

vehicles in the state for research and testing purposes. This includes a discussion of the history and development of

automated vehicles for highway use as well as a discussion of the relationship between automated and connected vehicles

and the potential for integrating the two technologies. The review also includes an analysis along twelve Oregon-specific

dimensions related to specific question about the potential introduction of automated vehicles in Oregon. These dimensions

include: liability, implementation, privacy, cyber security, governance, risk, certification, data, legislation, deployment

approach, financing and sustainability.


You May Also Like