Routine road maintenance water quality and habitat guide : best management practices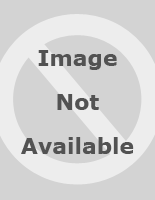 Details:
NTL Classification:

NTL-HIGHWAY/ROAD TRANSPORTATION-Construction and Maintenance ; NTL-HIGHWAY/ROAD TRANSPORTATION-Soils and Geology ;

Abstract:

Since June 9, 1999 the Oregon Department of Transportation (ODOT) has implemented the Routine Road Maintenance: Water Quality and Habitat Guide Best Management Practices (the Guide), and is considered the cornerstone of the ODOT'd Office of Maintenance's Environmental Program. This thirf iteration of the Guide continues to ensure that ODOT's Road Maintenance Program (Program) is one subset of activities described in Limit 10(i) under section 4(d) of the Endangered Species Act (ESA) as exempt from ESA take provisions for activities that have the potential to cause take when its best management practices (BMPs) are used. The final rule (65 FR 42422) recognizes the Program as adequate to protect and conserve those salmon and steelhead within Oregon's waters that are listed as threatened.
Supporting Files:

No Additional Files